Fujifilm's Next GFX is a 102MP Medium Format Mirrorless with PDAF, IBIS, 4K
Fujifilm today announced that it's currently building its third GFX medium format mirrorless camera. The new flagship camera will feature a 102-megapixel sensor and a number of firsts among its kind.
The not-yet-named camera will be the first medium format mirrorless camera to feature phase detection pixels across the entire image sensor, allowing it to track moving subjects and be more accurate during continuous autofocus.
It will also be the first medium format digital camera to feature in-body image stabilization, allowing photographers to capture sharper ultra-high-resolution photos while shooting handheld.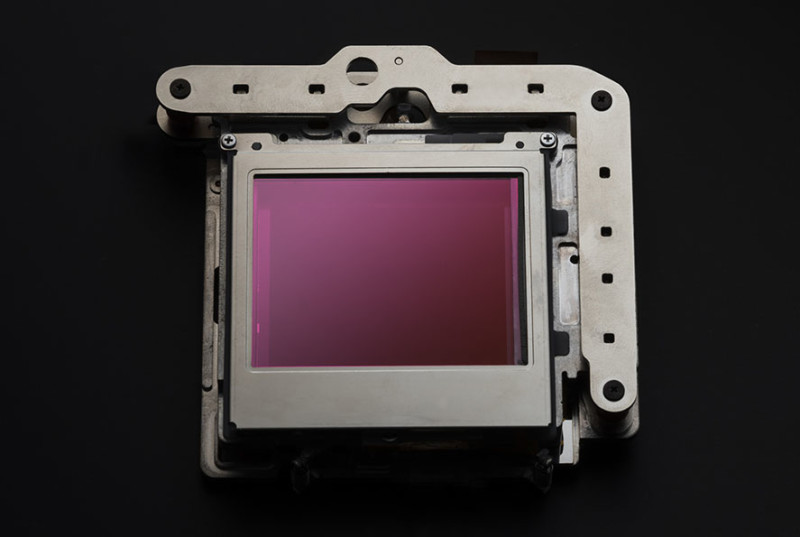 On the video front, the upcoming camera will be the first medium format camera of its sensor size (43.8×32.9mm) to offer 4K/30p recording. It will boast "substantially improved video recording capability compared to that of the GFX 50S and GFX 50R," the company says.
The video performance will be thanks to Fujifilm's X Processor 4, which "is capable of handling the massive amounts of data collected by the high resolution sensor." It will also enable Fujifilm's Film Simulations to be applied to the camera's ultra-high-resolution imagery.
"This model will be FUJIFILM's Fujifilm's highest performance camera that offers unrivaled innovations and versatility, as seen in the three 'world's first' features, satisfying all the needs of photographers at a higher level," Fujifilm states.
Physically, the upcoming camera will differ from the bulky 50S and rangefinder-style 50R by having a built-in vertical battery grip, giving the camera "enhanced durability, handling and useability." Fuji says the physical UI was developed based on feedback from photographers spanning multiple fields, including commercial, fashion, and landscape shooters.
Fujifilm will be announcing the camera's name, features, specs, pricing (it will cost around $10,000), and availability (it'll arrive sometime in 2019) at a later date. Stay tuned.

Source: PetaPixel


Fujifilm's Next GFX is a 102MP Medium Format Mirrorless with PDAF, IBIS, 4K