Laowa 10-18mm: The World's Widest Rectilinear Full-Frame Zoom Lens
The Chinese lens manufacturer Venus Optics has revealed the full details of its new Laowa 10-18mm f/4.5-5.6 FE lens for Sony mirrorless cameras. It's the world's widest rectilinear full-frame zoom lens.
The lens was first unveiled back in April 2018, but details were slim and there was no word on pricing and availability.
Venus says that the lens was created in response to mirrorless camera shooters wanting a compact wide-angle zoom lens. The 10-18mm is the smallest lens in its class, measuring just 3.5 inches long, weighing just 17.5 ounces (<500g), and having a lens diameter of 70mm.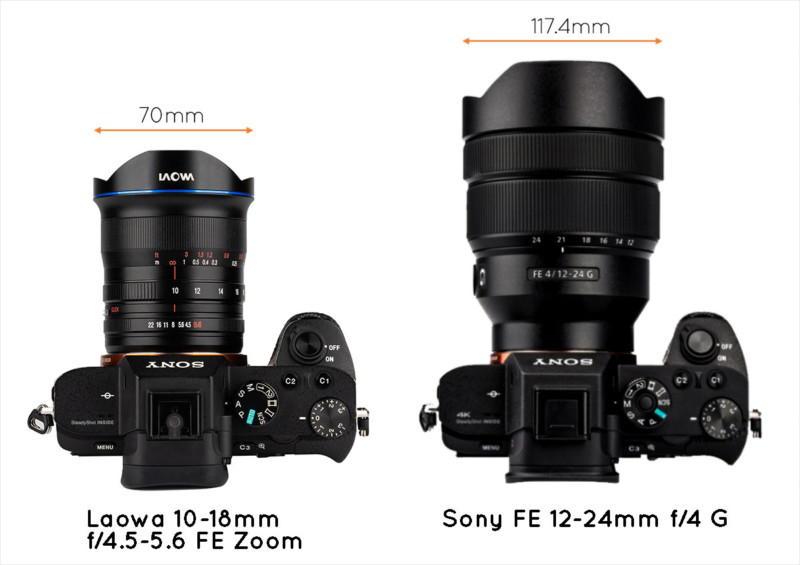 "It is a welcome relief for landscape, adventure or travel photographers that are traveling over long distances and struggling to find a compact wide-angle zoom to pair up with their cameras," Venus says.
The lens has a field of view that ranges from 102° (18mm) to 130° (10mm), allowing for "many impossible shots."
A rear filter thread on the lens supports 37mm UV/ND filters.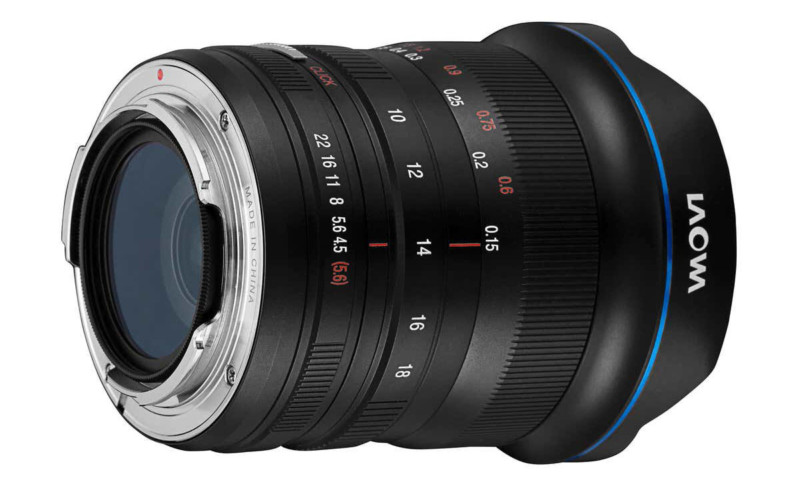 There's also an optional 100mm magnetic filter holder system.
Features and specs of the Laowa 10-18mm f/4.5-5.6 FE include a 5-blade aperture, 14 elements in 10 groups, a minimum focusing distance of just 0.5 feet (15cm), 0.25x magnification for macro photos, and a switch that toggles click/clickless aperture adjustments.
Here are some sample photos captured using the lens:
In 2016, Venus Optics unveiled the world's widest f/2.8 rectilinear lens in the Laowa 12mm f/2.8. Prior to this latest Laowa 10-18mm lens, the previous "widest" title holder for this class of lenses was the Canon 11-24mm f/4L.
The new Venus Optics Laowa 10-18mm f/4.5-5.6 FE will hit store shelves in late November 2018 with a price tag of $849. Pre-orders can be placed now.

Source: PetaPixel


Laowa 10-18mm: The World's Widest Rectilinear Full-Frame Zoom Lens